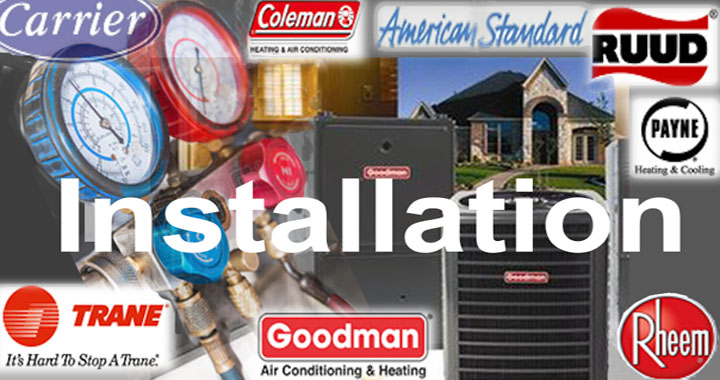 Make Atkinson A/C & Heating Your First Choice
Over the span of 20+ years serving San Antonio and surrounding communities we have gained a reputation for honest and reliable work.  Our prices are fair and affordable.  We strive to maintain  our customer's air conditioner and furnace in optimal working condition over the duration of the product's life cycle.  However, when a unit absolutely must be replaced, or in the case of a new installation, Atkinson A/C & Heating is here to do the job.  We sell, install, service and maintain all brands of air conditioners and heaters. 
Hire Atkinson A/C & Heating
Atkinson A/C & Heating realizes that the purchase of a new air conditioner or furnace is a major decision and financial investment.  Therefore we discuss all options with the customer and recommend the highest quality products that are best suited to their specific design and financial budget. In addition, our company holds the home-or business owner's interest in mind in proposing high efficiency products that assure superior air quality and future energy savings.
Once it is mutually agreed that the plan is complete and the customer is ready, the installation is scheduled.  All of our work is guaranteed and we fully back all manufacturer's warranties.  Our company provides on-going customer support on all products and services.  In addition, we assist our customers with financing to enable the purchase of superior heating and cooling products so necessary to meet the climate challenges of living in south Texas. 
© 2017 Atkinson A/C & Heating All Rights Reserved. Prices are subject to change